Sue Skelly
Woven Cedar and Old Buttons New Again
email: suemskelly@yahoo.com
phone: 360-598-5447

Sue works with our native Western Red Cedar and vintage buttons. She even manages to combine the two in some of her pieces.
Cedar is her soul work and let's her get out in the woods to collaborate and harvest sustainably what the tree generously offers.Her work is a contemporary approach on cedar with garden structures and interior 3D sculptures and wall hangings. She has spent 30 years preparing the roots,branches, bark and even old cedar rails for her work. Much of her work is commissioned.
Old buttons are by far a big part of her life long collecting bug. It was hard for her to part with them when she first began to create pieces to sell. Seeing other people connect to her button necklaces changed that. Each of these are made entirely from a beautiful collection of materials from a by-gone era; mother of pearl, horn, porcelain, bone,and vegetable ivory to name a few. Most are double sided.
Her work has been published in many garden books and and magazines nationally. She sells her work at her studio in Poulsbo by appointment and during Art in the Woods. Her work is also available at Front Street Gallery in Poulsbo, Bainbridge Island Studio Tour, Indianola Holiday Sale and the RAGS show in Tacoma.
3 Smoked Mother of Pearl Antique Button Necklaces
5 Antique Button Necklaces on a Woven Cedar Bark Table Runner
3 Bakelite Vintage Button Necklaces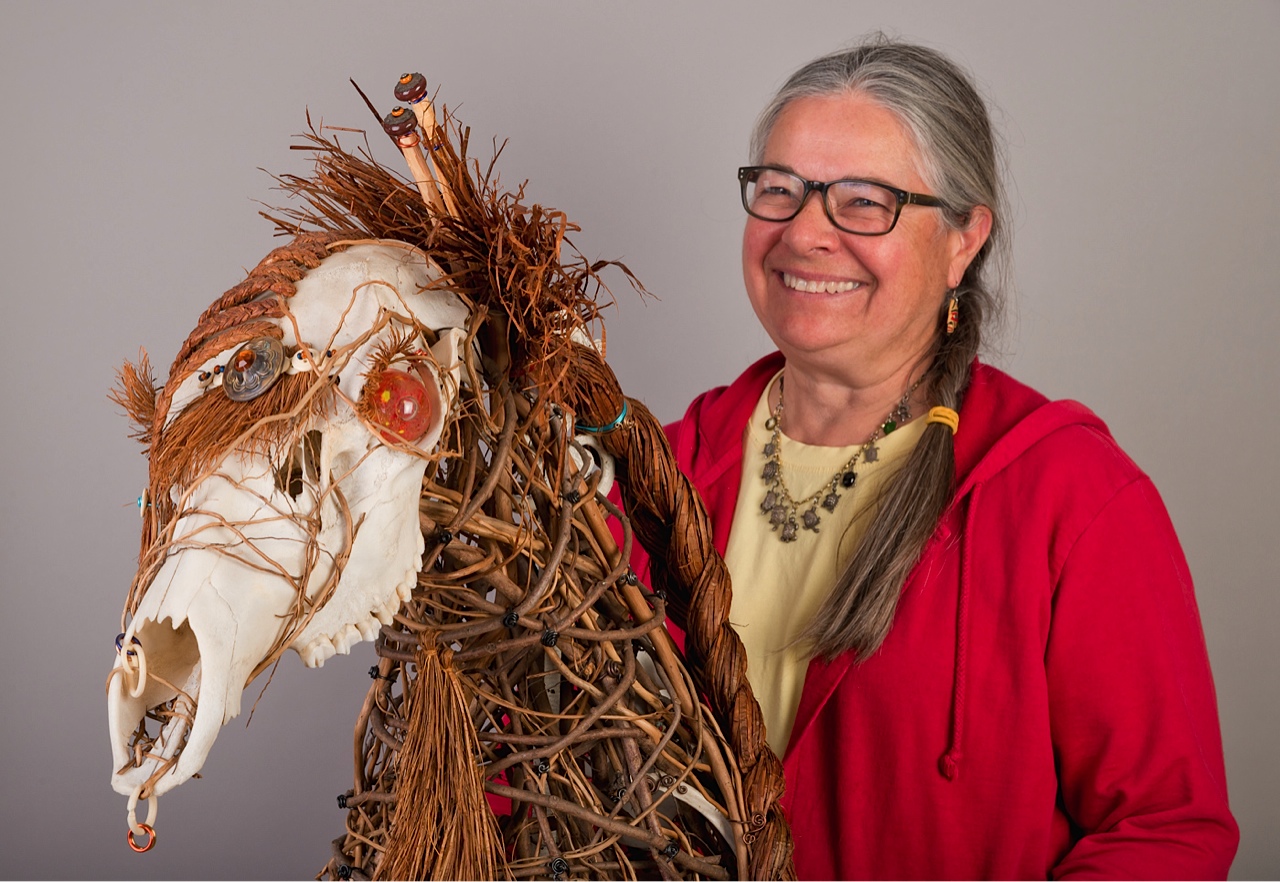 Sue Skelly with Queen of the Forest made of Cedar and Elk bones.